Our Services
Training
If you have made your home here in Spain then the care and maintenance of your pool may be something you wish to do yourself.
Clearwater Pools offers a complete training course, at your own pool.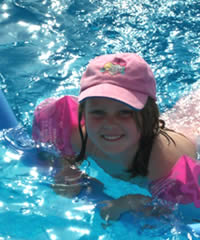 Training consists of:
Full training on how your pool works
What equipment you need
Step by Step Cleaning – We will clean your pool and train you as we go
How to operate the valves for filtering, hoovering, backwashing, rinsing, hoovering to waste, emptying the pool and recirculation
How to clean the pump basket
How long to run the pump and set the timer
What chemicals to use and why
How to test and chemicalise your pool
When and how to add chemicals
We will give you an Instruction Manual detailing all of the above plus:
A chart showing all the necessary valve positions
Problems you may come across in the future and how to solve them
Copies of articles published by Clearwater Pools
Once your training is complete you can call us at any time for support or advice – completely free of charge
Cost: 80€ (incl. IVA) including the Instruction Manual.