Customer Comments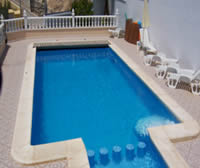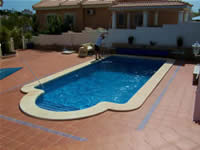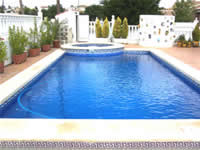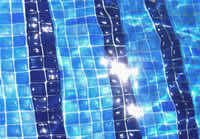 "Every cloud has a silver lining", or so the saying goes, and I must admit that in my 7+ years in Spain Clearwater Pools has been my "Silver Lining". With all the problems I have experienced with my Spanish properties, one thing that I have never had to worry about is the cleanliness of my swimming pools and that is thanks solely to Clearwater Pools. Their service to me has consistently gone above and beyond the norm, and nothing has ever been a problem for them. Totally Trustworthy, Completely Reliable and Very Courteous to our guests, is how I would describe them and I would suggest to anyone that if they want hassle free pool maintenance, to let Frank and Sue look after it. I cannot recommend anybody more highly.
Paul O'Loughlin-Kennedy, El Presidente & Blue Lagoon
Clearwater Pools have been looking after my pool since purchasing my bungalow in Albatera, some 3 years ago. They came highly recommended and I have been very pleased with the services provided. Sue and Frank inform me if anything out of the ordinary occurs to the property as I live in England. The work is of an excellent standard and the feed back I get from my tenants is all of good praise. I have no reservations in recommending this company to anyone needing the services of Clearwater Pools.
John Chatwin, Albatera
Having had a holiday home in Cabo Roig for 17 years and our own pool for the past 4 years, we are delighted with the ongoing first class service that Clearwater Pools have given us during this time and cannot speak highly enough of them. They are very personable, professional, trustworthy, never miss a visit and always deliver high quality service. In addition to this, Frank and Sue never fail to go the extra mile for us in keeping an eye on our place during visits, and also in helping resolve issues that may arise for us when we are back in the UK and can't be close at hand ourselves.

They come highly recommend by my wife and I.
Kevin Doherty OBE & Hilary Doherty, Cabo Roig
Having dealt with other pool cleaners for 2 years and having now been with Clearwater Pools for the last 3 years, it has become very clear (along with the pool!) that Clearwater are the pool cleaners that you can rely on come rain or shine.
Paul Passaway, Torre de la Horadada
"Excellent service without fail. The result: A pool always ready for use and in pristine condition"
Peter & Christine Tolan, El Presidente
"Reliable, friendly and a pleasure to do business with."
Stuart & Margaret Jay, Quesada
A fantastic job done by a friendly, professional, and skilled couple. I wouldn't hesitate to recommend them to my friends (already have) and will definitely be using them for all my pool needs in the future!
Thanks again for a great job, we will see you again soon.
Steve & Karen Walker, Albatera
Sue and Frank's thoroughness when cleaning our pool has certainly made our summer days cooler! A fantastic and friendly service from a professional team.
Naomi & Sean, Albatera
"Reliable, friendly & professional service. Clearwater Pools give you peace of mind knowing that the job will always be done even if you are not there."
Elaine & Moss Roberts, Quesada
Clearwater Pools have looked after our pool for around 5/6 years. We started using them because we only visit the property about 2/3 times a year and each time we arrived we were faced with the impossible task of trying to make the pool usable and safe within days. We failed miserably, but since using Clearwater the pool is always in pristine condition and most importantly safe and clean. Another important point is security. Because we visit infrequently, and often without notice, it is a comfort to know that our property is checked regularly and we are grateful to them for advising us of any problems that they encounter. Finally we would add that Sue and Frank are easy to get on with and a pleasure to see and chat with when we are over there.
Peter & Gillian Low, El Chaparral
Invaluable service to us in many ways, we are totally happy with Clearwater's professional, trustworthy and friendly service and would have no hesitation in recommending them to anyone seeking a reliable company.
Brian & Jackie Turner, Torre de la Horadada
I have used Clearwater Pools now for more than 3 years and as a non-resident I can be confident that my pool is in the best possible hands and will be blue and inviting whenever I return to visit. Thanks Clearwater Pools you are doing a great job.
Roland Marlow, Torre de la Horadada